In today's guest post Steve Ridout tells us how he started Readlang, a site suited for more advanced language learners.
I'm Steve and I create and maintain Readlang, a language learning web-application which allows you to consume media in your target language. Designed mainly for reading novels and other long form texts, but it's also used to read websites, watch YouTube videos, and listen to songs. The great thing about it it's simple inline translations which allow you to quickly understand unknown words and phrases, and that it tracks your progress to provide you with tailor made flashcards based on the books and texts you love to read.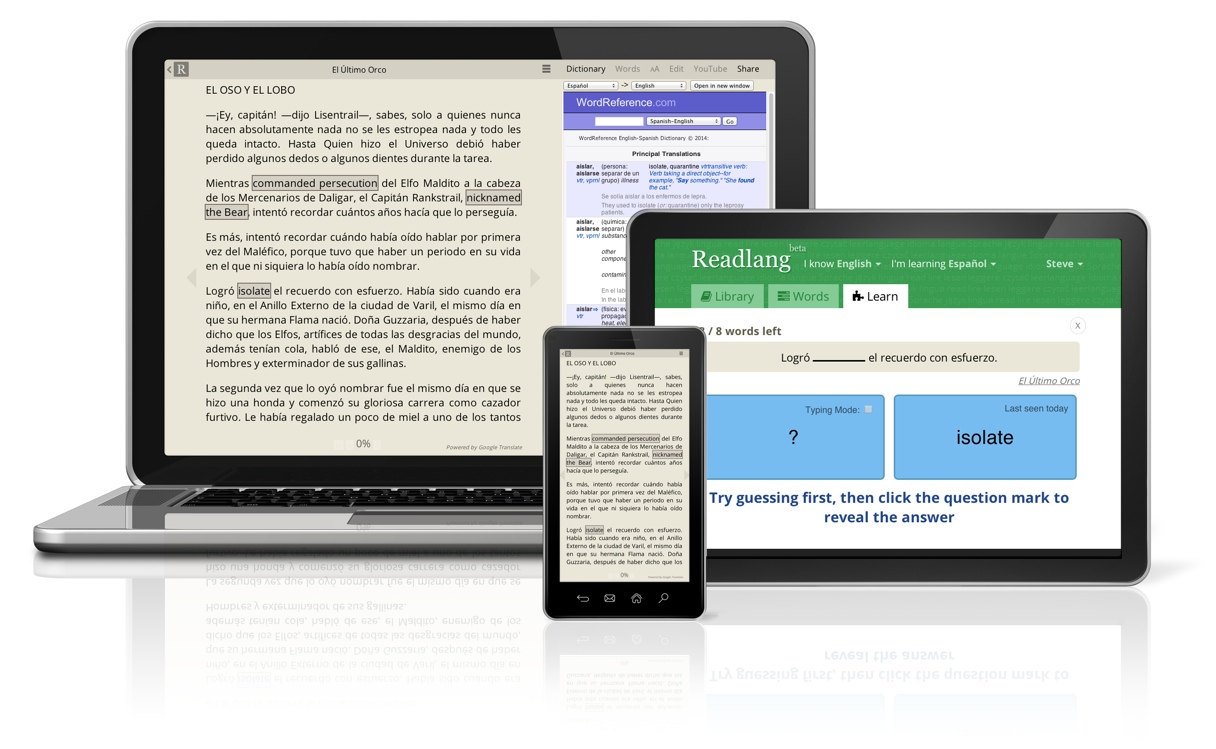 The idea came after I'd been living in Madrid for 6 months, and wasn't happy with my progress in learning Spanish. This was largely because I wasn't using it on a daily basis. I would almost always talk in English at home, and I was working remotely with English speaking people. The times I would try to socialise in Spanish were difficult and stressful because I just couldn't understand most conversations. I was falling into the typical ex-pat trap and needed to make a change.
I decided to immerse myself in the Spanish language, and chose reading as my primary habit to do this. Reading is great because it exposes you to lots of new vocabulary and isn't stressful like talking can be, at least for an introvert like myself. And from this the site was born.
I've been very pleased with the response. Nearly 10,000 people have signed up so far and a lot of have told me that Readlang is exactly the app they've wanted for years, which is incredibly encouraging and rewarding. And some are willing to pay a small subscription to use the site very heavily. On the other hand, it's still not providing me enough to live on, so I'm currently contracting as a software developer for a few months to stock up my savings and will return to working on Readlang full time soon.
I still use it regularly, it's especially useful now that I'm back in the UK to have a little exposure to Spanish every day. If you're learning a language, and are ready to start tackling simple native texts, give it try. I think you'll like it.
---